All American Chev Of Odessa
- (855) 236-8941
5020 John Ben Shepperd Pkwy, Odessa, TX 79762
Important: Please print to redeem.

All American Chev Of Odessa
5020 John Ben Shepperd Pkwy
Odessa, TX 79762
Phone: (855) 236-8941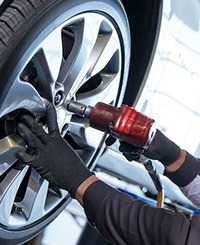 $200 Tire Rebate
$200 Mail-in Rebate* on a set of four tires when purchased with a GM or BuyPower Card®**
OR $100 Mail-In Rebate* with any other form of payment. Eligible tire brands: Bridgestone, Continental, Goodyear, Hankook, and Pirelli.
*Purchase must be made at a participating U.S. GM dealer. See mycertifiedservicerebates.com for details and rebate form, which must be postmarked by 12/31/2020. Allow 6 to 8 weeks for delivery of debit card. Offer valid 10/1/2020-11/30/2020. **Credit approval required. Terms and Conditions apply. Talk to your Service Advisor to apply.