All American Chev Of Odessa
- (855) 236-8941
5020 John Ben Shepperd Pkwy, Odessa, TX 79762
Important: Please print to redeem.

All American Chev Of Odessa
5020 John Ben Shepperd Pkwy
Odessa, TX 79762
Phone: (855) 236-8941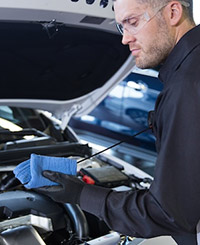 dexos1® 8-Qt Oil Change Pkg
ACDelco dexos1® Full Synthetic 8 Quart Oil Change with Tire Rotation
$59.95*
*Tire balancing, tax, and more than 8 quarts of oil extra. Excludes diesel engines. See owner's manual for specific oil grades recommended by vehicle model.